It is a golf tournament format in which all groups of players tee off simultaneously from different holes.

The current document provides information how to make these bookings in Concept application.

1. Login to Golf application.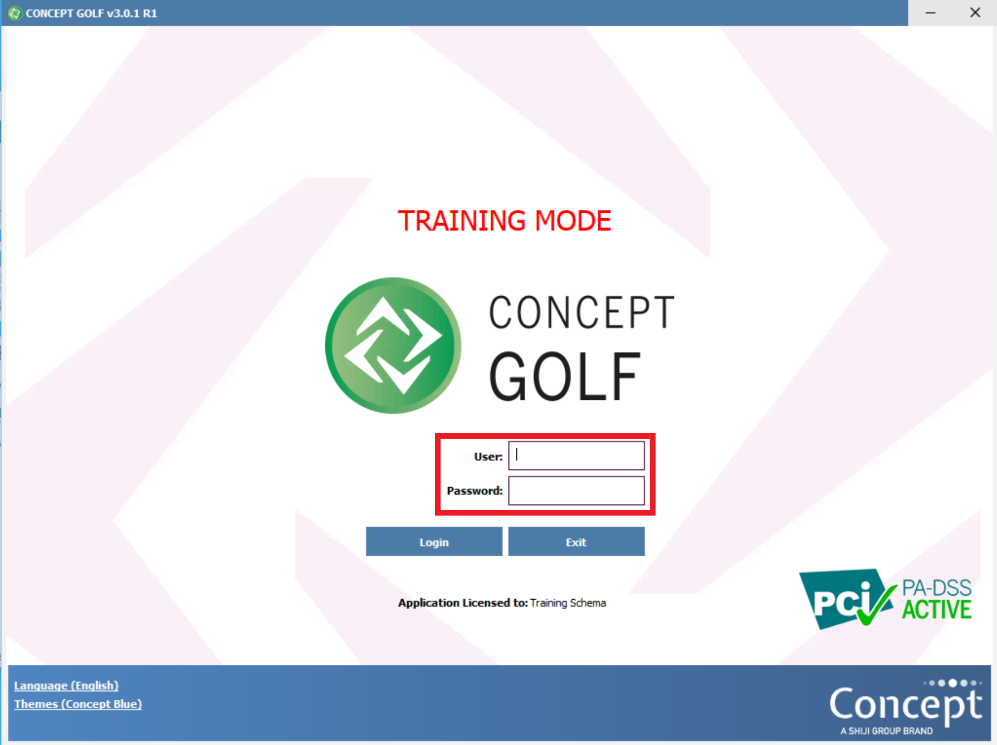 2. Click on Tee Sheet.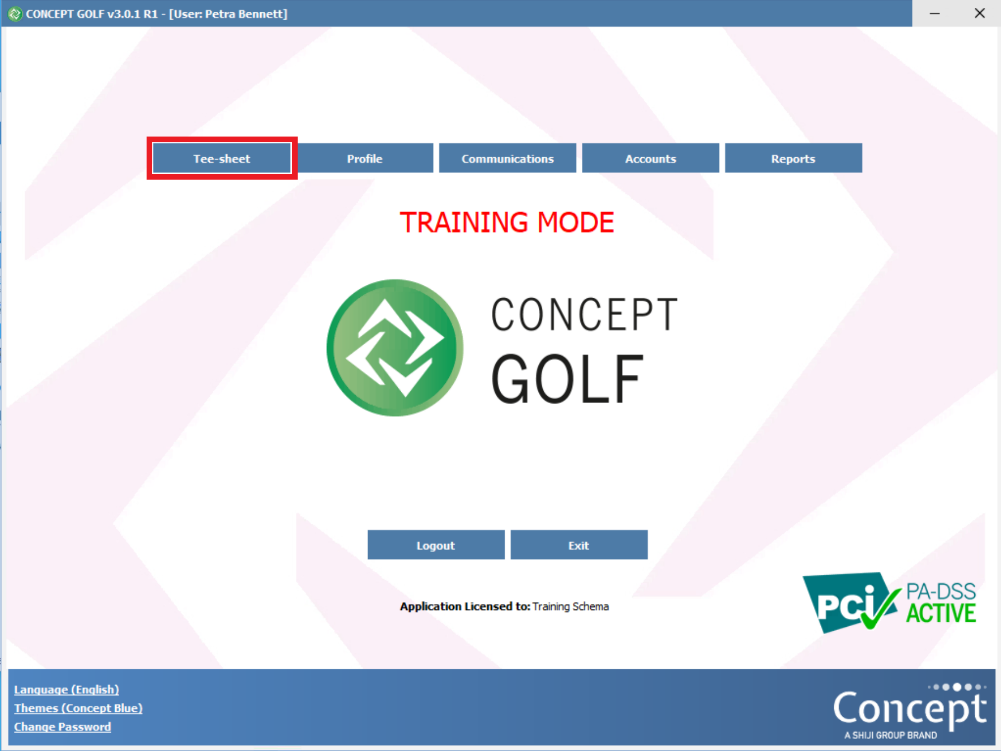 3. Find the calendar date for the competition and click Shotgun .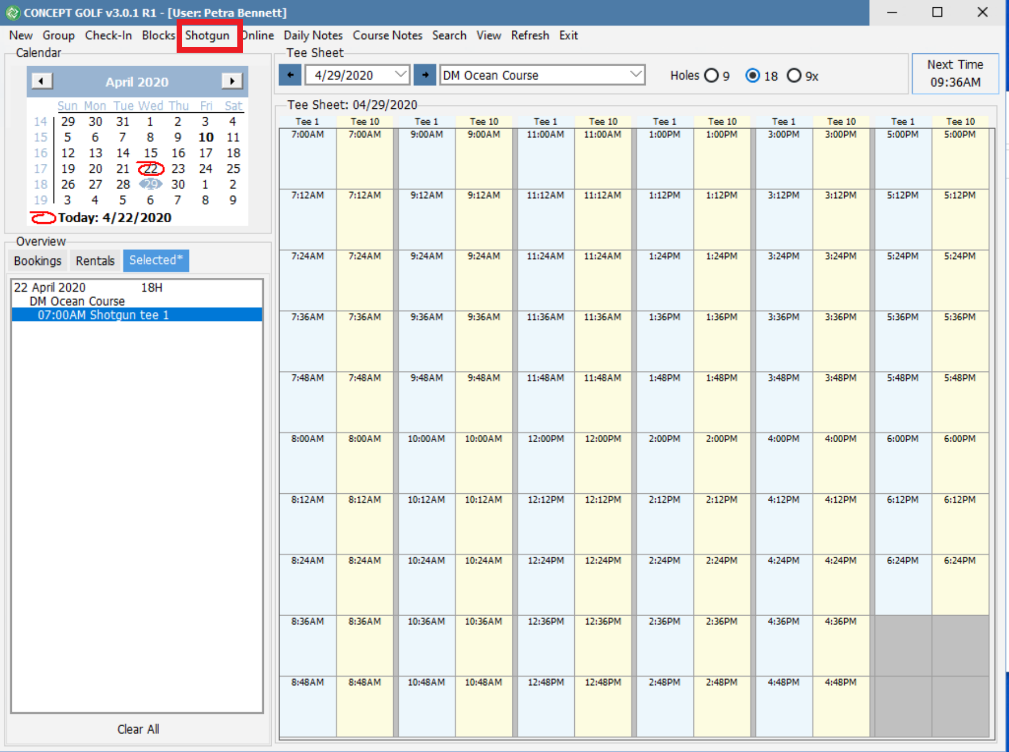 4. Shotgun Configurations window will be presented.

5. Configuration details

Players - number of players for the competition.

Players per Group - number of players in each tee.

Holes - Competition with 9 or 18 holes.

Start time - Beguiling of the Shotgun competition.

Intervals - is required only if more then one team is starting from each tee,

Duration – of the shotgun tournament,

Buffer – might be required if shotgun starts during the day

6. After selecting the details, click Distribute and then Save. Exit window.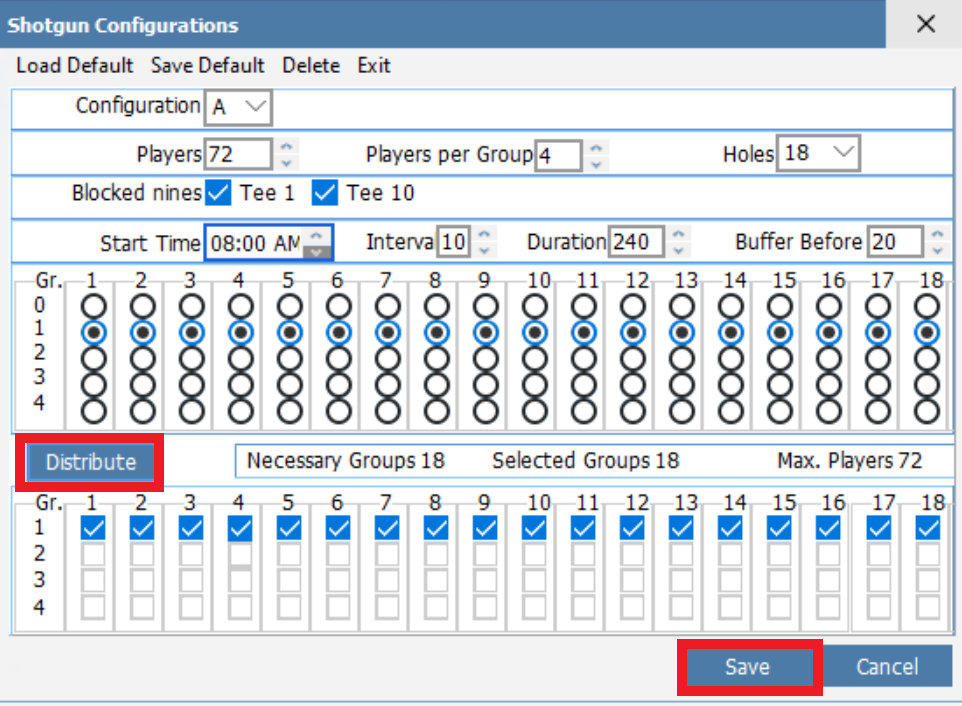 7. Shotgun booking will appear on the agenda.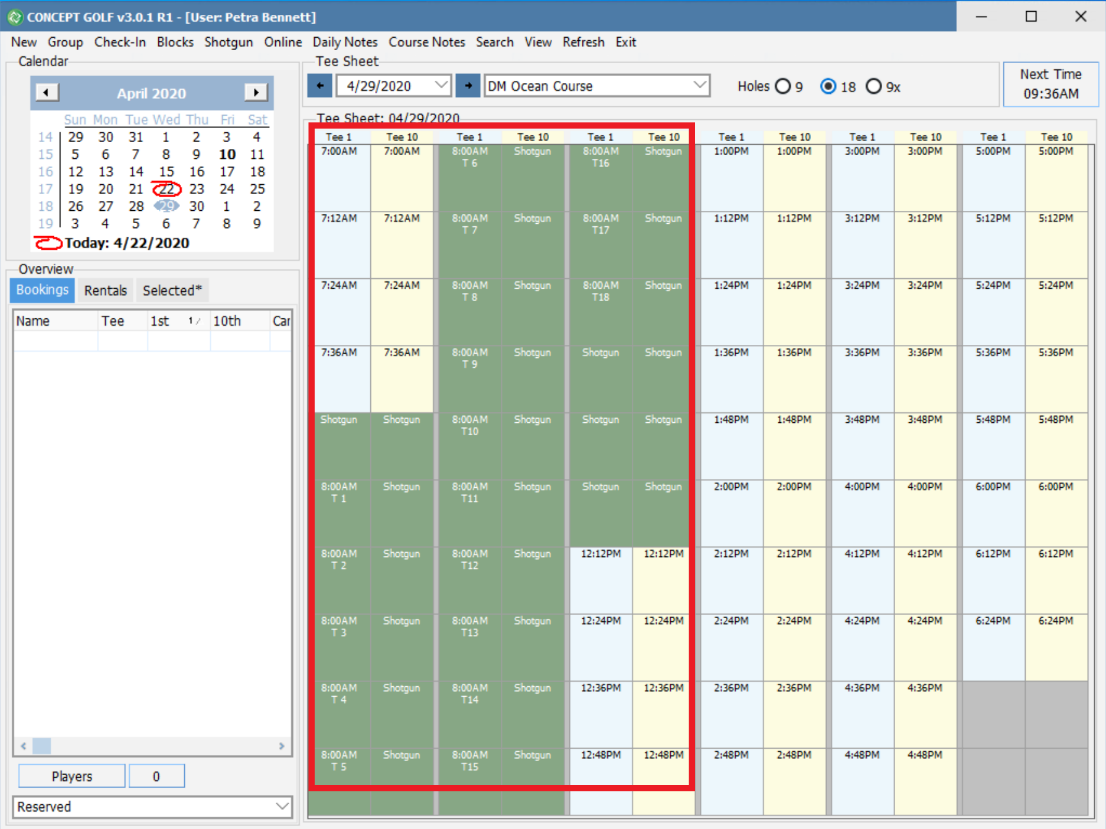 8. Next step is to proceed with individual player bookings for Shotgun as required.

Option Group can also be used for creating the bookings.